The forecast looked kind of bad when we arrived Thursday night in Schladming. They predicted so much wind for the next day that they decided not to open at all. Due to that info Moritz and I decided to go out for a beer. At the aqi Hotel we run into Julia, a local girl who showed us all the good places for a Thursday night.
Friday morning the Dachstein glacier was closed, so we put up our coffee to go(-shred) bar in front of the blue tomato shop in Schladming downtown. We served some coffees and were really happy to get some waffles from the Horsefeather pavilion, which was next to us.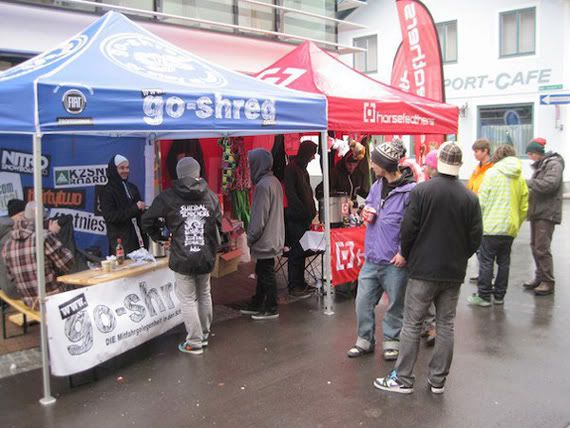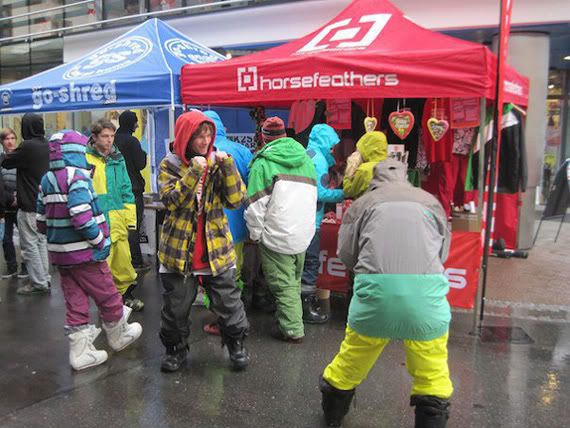 Saturday morning 6.15 a.m., the alarm did go off and it was time to wake up to get the coffee ready for our go-shred bar, which we installed this time in front of the Dachstein Gondola. With some mellow music tunes and a coffee all our guests went up to the glacier with a huge smile. After 15 liters of coffee, also Moritz and I went up for a little shred.
In the early afternoon we went back down to the valley station to prepare the after shred special with our friends from pleasure snowboard mag. The pleasure dudes brought a few liters of hot win and we had some good "Wulle" beer for all the shred heads who came down from the glacier. The weather was awesome and everybody appreciated the positive vibes at the go-shred bar.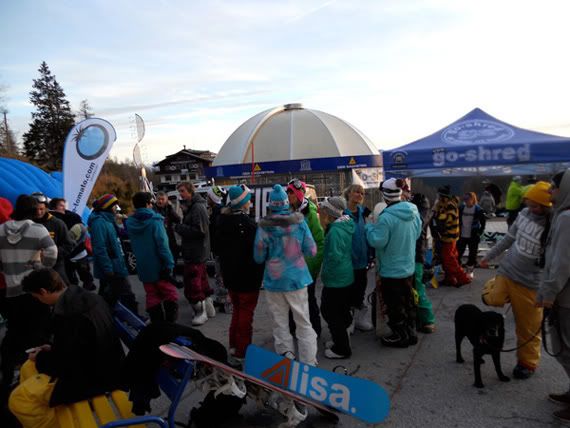 In the evening we were invited to the famous pleasure "Stammtisch", so no time to relax. Before we went to the pleasure dudes, we picked up our friends from Volcom and started the magic wizard stick ceremony.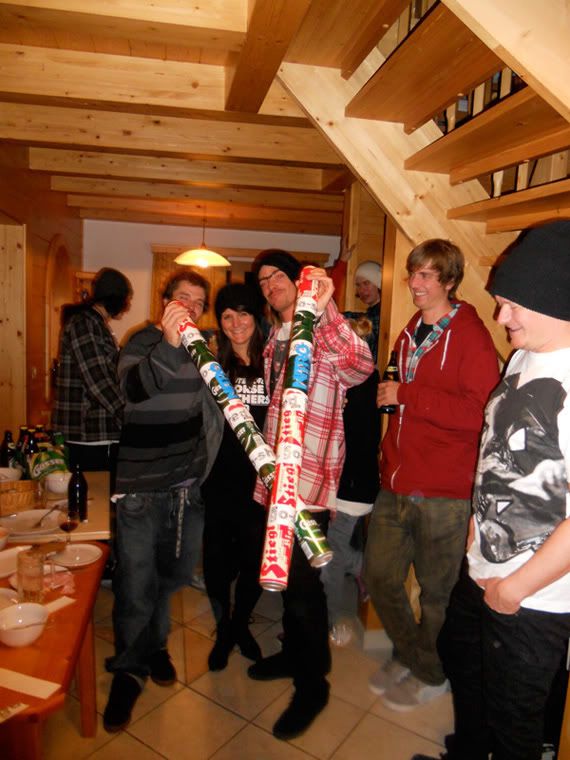 After the pleasure meeting, we went to the cult club, where we had a great party night. All in all, it was the best opening we celebrated this year and we would like to thank all our guests from the go-shred bar, Julia for the great hospitality, our partners, friends, supporters and all the others I forgot.
THX a lot and use go-shred or stay at home.
Your go-shred team
(Moritz&Martin)
news
Horsefeathers pleasure jam
,
Dachstein
,
TTR
,
go-shred.com
Recent Posts